A lawsuit seeking class action status was filed today in the US District Court for the Northern District of California by attorneys at the law firm of Hagens Berman, versus world's top three DRAM manufacturers, Samsung, Hynix and Micron. The class actions suit is being filed on behalf of US consumers of smartphones and personal computing products during the years of 2016 and 2017. The suit cites independent investigation by Hagens Berman antitrust attorneys that claims it was discovered that these major DRAM manufacturers colluded on limiting the supply of various DRAM products in the marketplace, thereby driving up prices on this specific memory type. DRAM is employed in just about any consumer or industrial device with a computing platform of any sort on board, from laptop and desktops computers, to smartphones and many other types of electronics.
The three defendant DRAM manufacturers collectively make up 96 percent of the global DRAM market share as of 2017, the price of which has jumped as much as 130 percent during the period detailed in the class action. Reportedly, during the same time period, revenues from the sales of DRAM at Samsung, Hynix and Micron more than doubled.
"What we've uncovered in the DRAM market is a classic antitrust, price-fixing scheme in which a small number of kingpin corporations hold the lion's share of the market," said Steve Berman, managing partner of Hagens Berman. "Instead of playing by the rules, Samsung, Micron and Hynix chose to put consumers in a chokehold, wringing the market for more profit."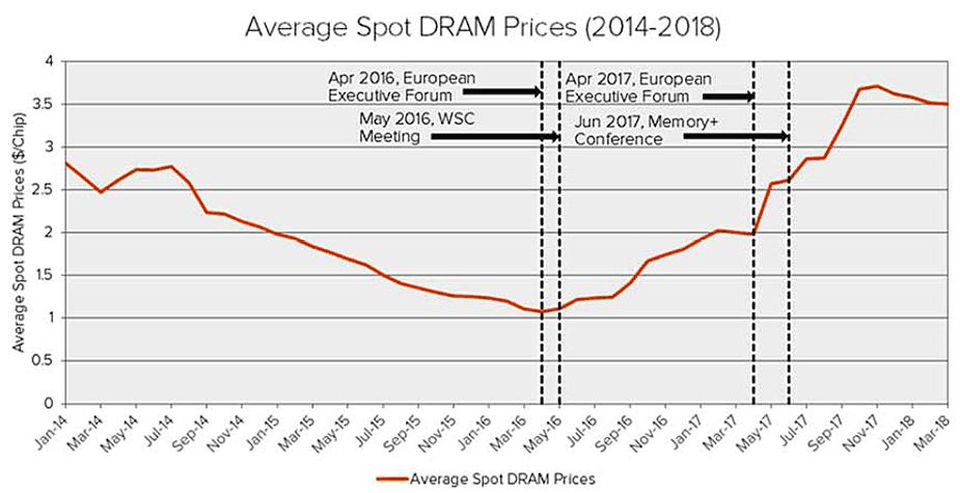 The suit alleges the DRAM suppliers made "supply decisions in unison" to restrict the supply of DRAM, thus inflating prices in 2016 and 2017, ultimately causing the critical memory product's price to soar over the time period.
"This isn't the first time we've caught the DRAM industry in a scheme to squeeze more money out of consumers," Berman added. "We achieved a $300 million settlement for DRAM purchasers in a similar case, and we intend to prevail for consumers again."
The class action suit is intended to represent any consumer in the U.S. who purchased a device containing DRAM memory from the period of July 1, 2016 through the Feb. 1, 2018. You can find out more about the suit and sign-up here at the Hagens Berman site.
You can also follow my work on Twitter, Facebook and YouTube but most importantly at HotHardware.com. And here's a bit more about me.